NOW THESE PRESENTS WITNESS (2022)

Composed of remixed text from the Orleans House
Declaration of Trust
(1910) and footage of the present day Orleans House Gallery site,
NOW THESE PRESENTS WITNESS
asks what lies beneath the ornamental veneer of the gallery. In disassembling the official grammar of the title deed and then recasting it through voice and caption, the work invites the audience to undo ideas of ownership from its conventional legal conceptions. Likewise, images of the gallery's historic allure contrasted and overlaid with close details of its surrounding woodlands questions the precedence of the gallery setting in disseminating certain knowledges and languages over the obscurity of others.
First exhibited at
Lines of Dissent
, Orleans House Gallery, London
21 September 2022 – 15 January 2023
~○~○~
CHORA (2020)
Created, written, and performed by Amelia Zhou
Voice and sound design by Amelia Zhou including recorded readings from Myung Mi Kim and Gertrude Stein
CHORA
examines the transmission and translation of language through words, voice, movement, and objects. Weaving through the echoes, resonances, juxtapositions, and frictions between each of these mediums,
CHORA
questions and manipulates our inescapable need to construct meaning via language. Words, voices, and objects are negotiated between the realms of abstraction and representation, sound and sense, and narrative and symbolism. A swan becomes a quill, a mirror turns into a lake, and a letter is read out to the audience (or is it to the swan?) in scenes of transformation and plurality.
Special thanks to Vanio Papadelli who supported me throughout the research and creation of this work.
First performed 21 October 2020, Studio Theatre, Trinity Laban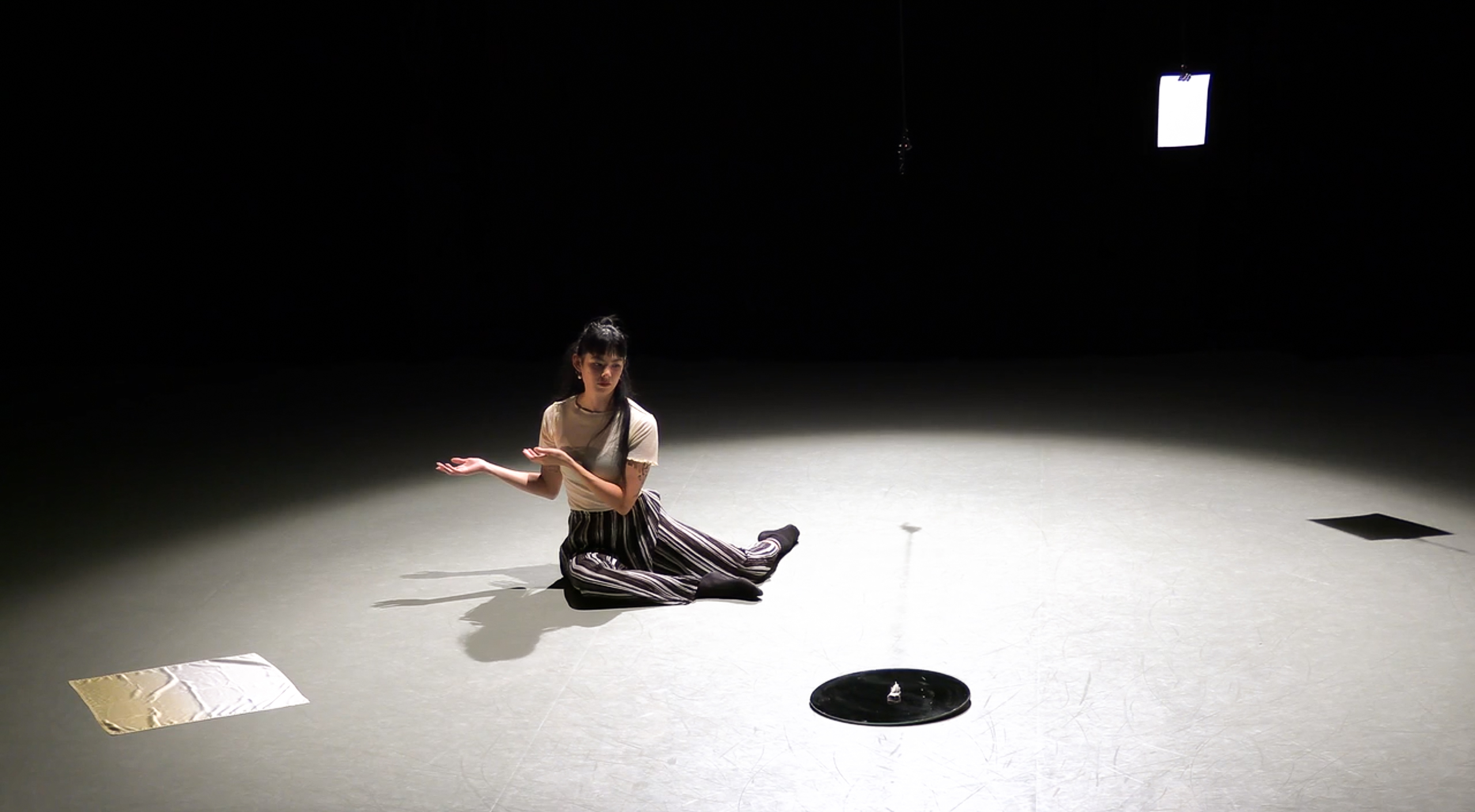 ~○~○~
Full videos available upon request.